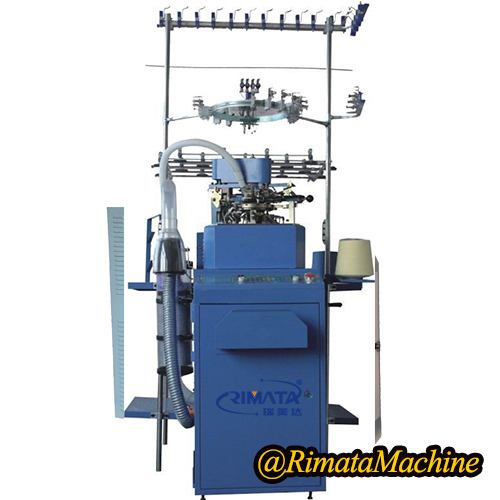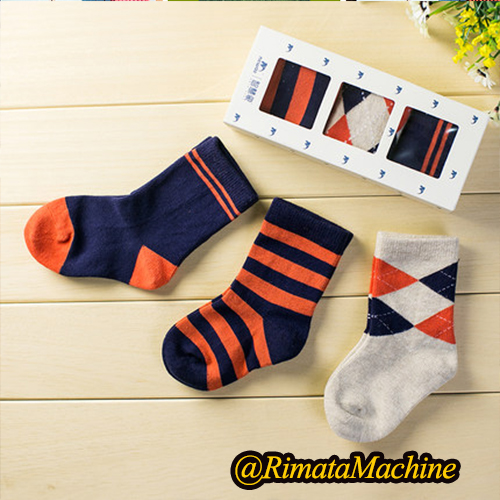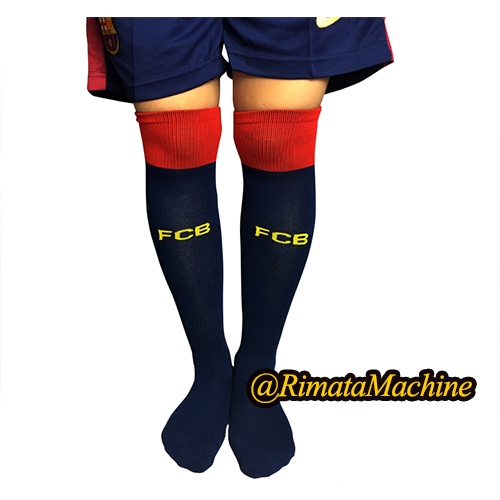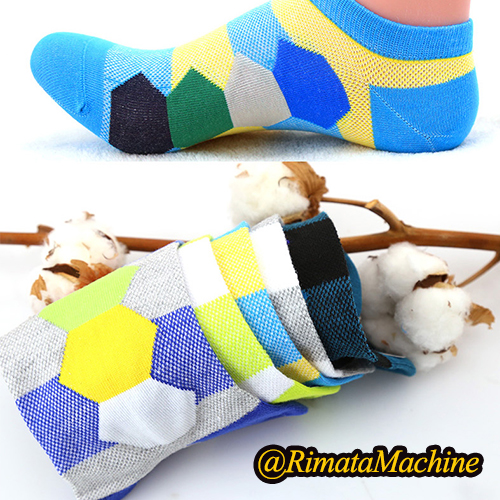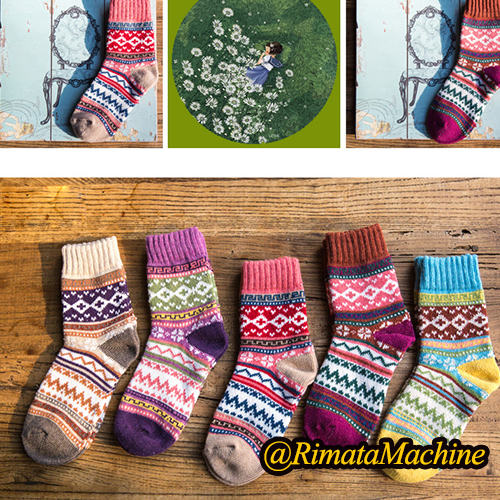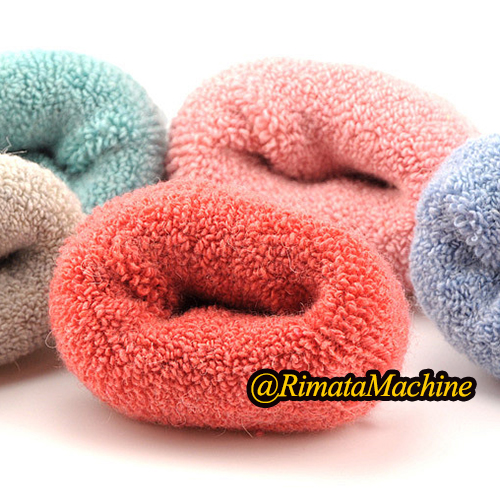 Socks Knitting Machine
We have various socks knitting machine to produce man socks, woman socks, kids socks, children socks & sports socks etc. in different cylinder and total needles.Automatic pattern knitting enable the socks more vivid.
Machine's Features
1. Electronic Jacquard socks knitting machines with fully computerized control system(drum less).
2. Needle system adopt the Japanese producing technology which own high stability and resistance to wear.
3. LCD screen operation interface,with language inter convertible,easy for check speed,programs,any alarm,production situation etc.
4. Same horizontal line with 1 main feeder and 5 auxiliary feeders,total can knit for 16 colors per piece sock.
5. Step motor control the density of knitting and yarn tension.
7. Designed with double up pickers and double down pickers, for raising the production and is suitable to knit Y heel.
8. Having "SUP" Function.
9. Automatic alarm system for needle broken, yarn broken,errors etc.to avoid further damages.
10. Equipped the UPS,machine can keep the memory of programs and knitting process caused by power off or power on suddenly.
11. Weaving process can be edited through the machine's keyboard. Computer control system can be set as two different patterns working at the same time. Left & Right sock can be inter-change automatic.
12.The computer can regulate score according to body constitution for more comfortable products.
13. Standard Parameter machine can be knit socks with plain ,rib , mesh, tuck, elastic jacquard, Arcturus heel, anti-socks head, heel change the yarn,multilevel rib top,foot-reinforcement,around patterned socks. Upgrade parameter machine can be 3D socks、stealth boat socks、once-molded ankle socks、five toes socks etc.
Parameter
Model No.
Plain RT202
Terry RT204
Plain & Terry RT208
Cylinder Diameter
3" / 3 1/2" / 3 3/4" / 4" / 4 1/2" / 5" etc.
Needle Range
56-220N
Running Speed
Max about 380R.P.M
Drive Motor Power
0.8-1KW
Fan Motor
0.75KW
Control Box
0.8KW
Floor Space
1500*1100*2300 mm (L*W*H)
Net Weight
300kg
Gross Weight
350kg
Packing Dimension
920*720*1700 mm (L*W*H)
Sample Images
Video